Product: Sensors: HDS
Item Brief: Heated Diode Sensor for halogen leak detector Tek-Mate, Inficon product, one sensor replacement
Buy it now:$44.97
Shipping in US: $2.95 (Note: 2 X the $ to US Islands or 3 X to Canada, or 4X to Other counties)
Check out with PayPal or Credit Card: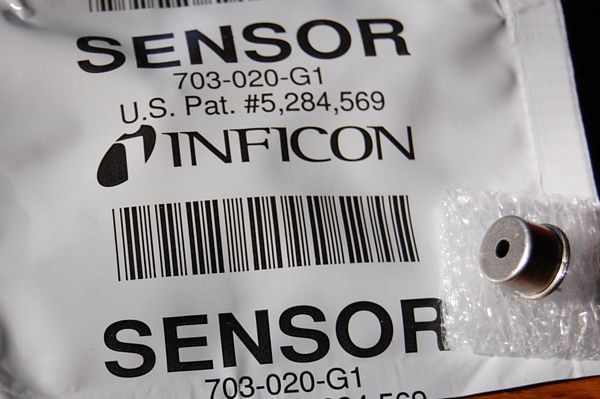 Sensor tip: one in a pack
If your old refrigerant leak detector stops working, or is getting less sensitive because of aging sensor tip, you may need to change it to rejuvenate it! The sensor tip is based on electro-chemical activity of the sensor material in it. Using your detector over time will consume the chemicals in it and make the sensor tip inactive or getting 'poisoned' by over exposure. In that case, replacing the tip will make the detector like new again.
Inficon Item number: 703-020-G1
these tip will fit and replace Tek-Mate leak detecors with the heated diode sensor. this tip is made and supplied by Inficon.
one sensor in a package for the rpice.