Product: Plumbs: accessV
Item Brief: Lot of 4 Schrader valved with valve core and cupper cap, replacement for standard AC ports or add-on valves
Buy it now:$7.77
Shipping in US: $2.90 (Note: 2 X the $ to US Islands or 3 X to Canada, or 4X to Other counties)
Check out with PayPal or Credit Card: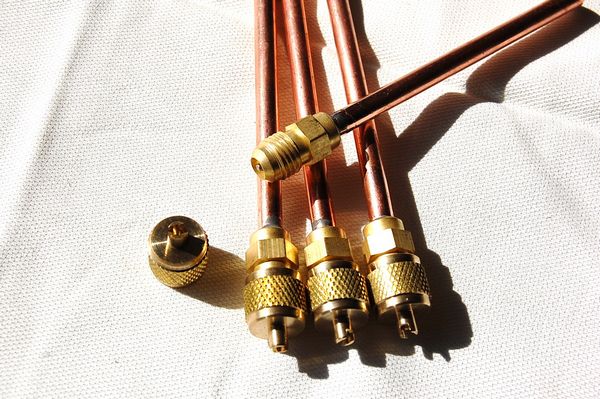 Access Valves: Braze Instruction:
1. Remove seal cap and valve corefrom the valve before brazing. Use valve core remover(the cap on each valve or a installer tool, our model VT).
2. Cut the valve tubing to length and thouroughly clean the tubing and coupler(or connection piece), apply flux to both connecting pieces, Silver braze in usual manner. On copper to copper application, phos-coper alloy may be used without flux.
3. Alloy to cool.
4. Replace valvelcore and secure tightly withthe valve core remover(seal cap provided).
5. After service workis complete, replace seal cap.