>>Click Category List...




















Still Looking? Do a
PayPal/Credit cards
accepted

Product: Kits: VTK2
Item Brief: Service Schrader Port Valve wrench 4-in-1 hex and square stem:ct123, and valve core remover installer VT2
Buy it now:$45.97
Shipping in US: $7.95 (Note: 2 X the $ to US Islands or 3 X to Canada, or 4X to Other counties)
Check out with PayPal or Credit Card: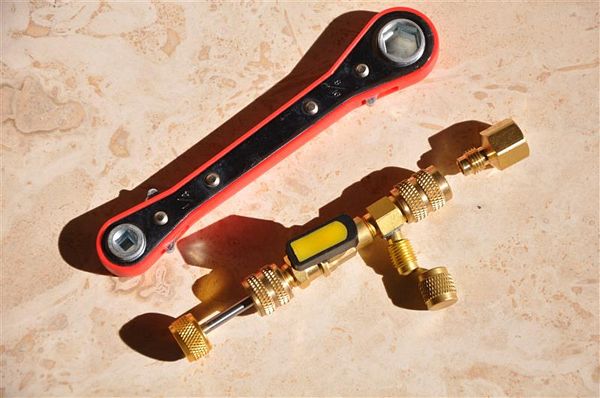 You are looking at a valve tool kit for refrigeration services, one Schrader valve core remover/installer/changer, and one combination of 2 hex and 2 square wrench for valve caps and square head valve stems
FEATURES:
Improved Model: Valve Core Remover/Installer

You can remome valve cores quickly and easily.
work on service valves cores in Schader ports booth 1/4 " and 5/16" in charged systems, change the core without loosing the charge!
Stainless steel ball valve to close the port when the core is removed.
solid brass with SS ball valve to isolate the charge when the core is removed.
with a Side 1/4" flare port for checking if the service done correctly, or do other service when the core is removed
Solid Forged Brass/steel construction, designed solid to last.

Valve Wrench

Four sizes: 9/16" hex for dust cap on access valves and plug oil check on compressor;
1/29/16" hex for compressor mounting bolts;
1/49/16" square for valve stem and service valves and old style compressor valves;
3/169/16" square for valve refrigerant charging tanks.
Packing List:
Valve Core Remover/Installer, model VT2, 1 unit
Port valve wrench model CT123, one unit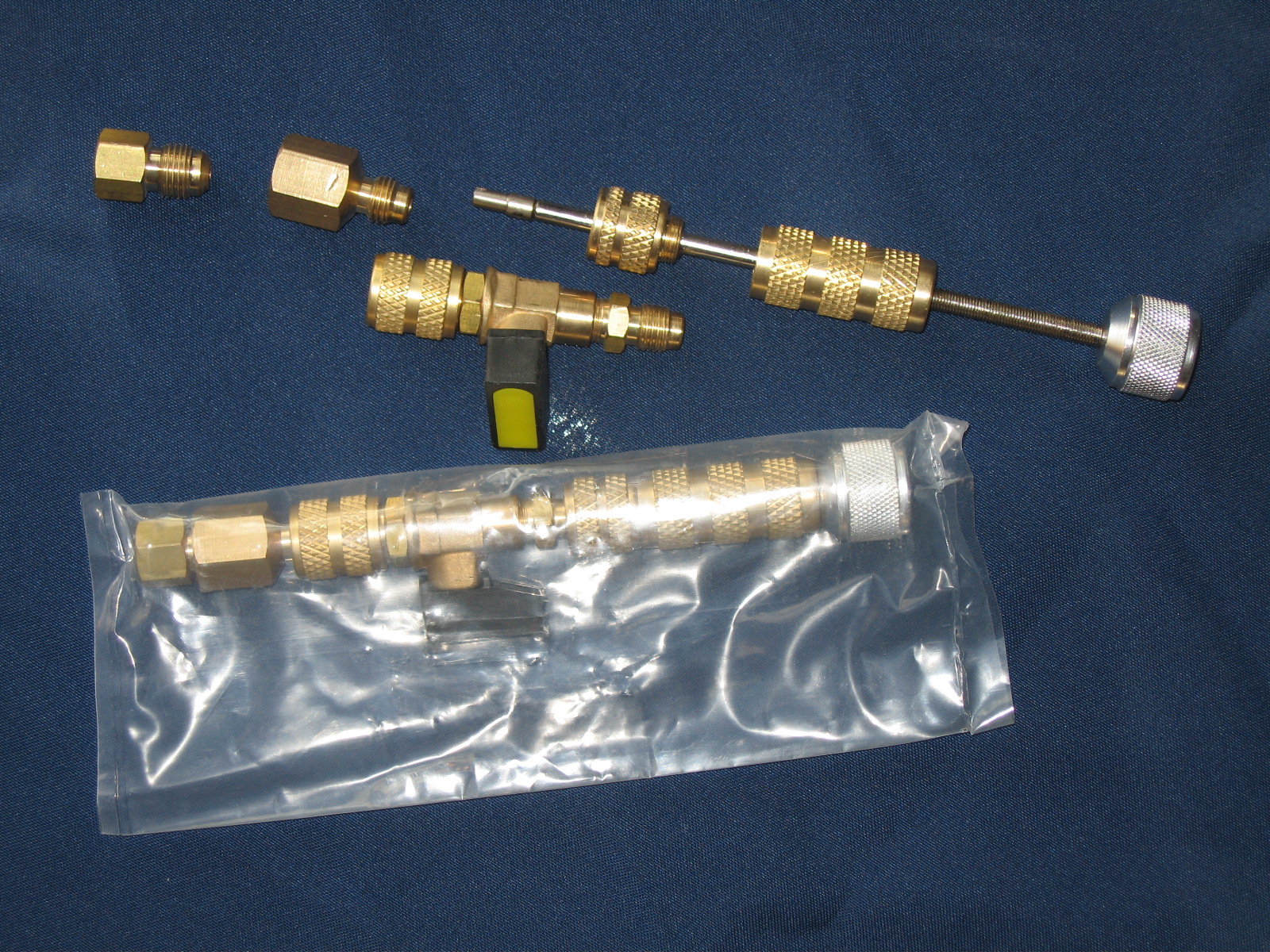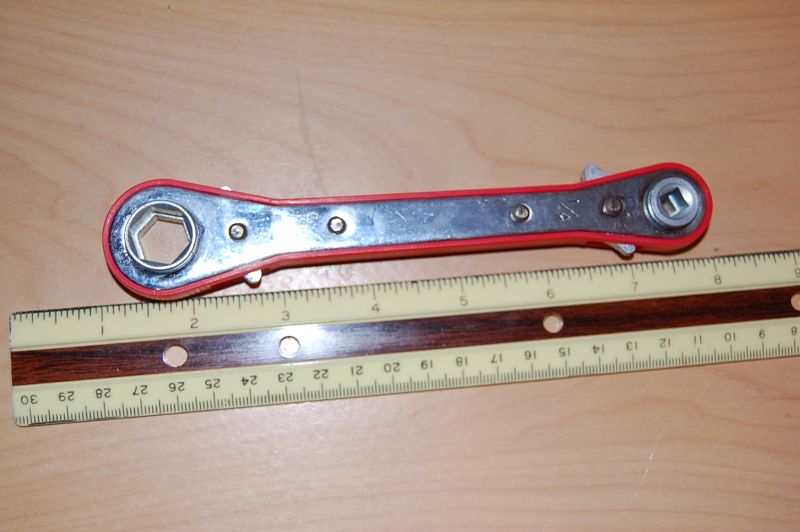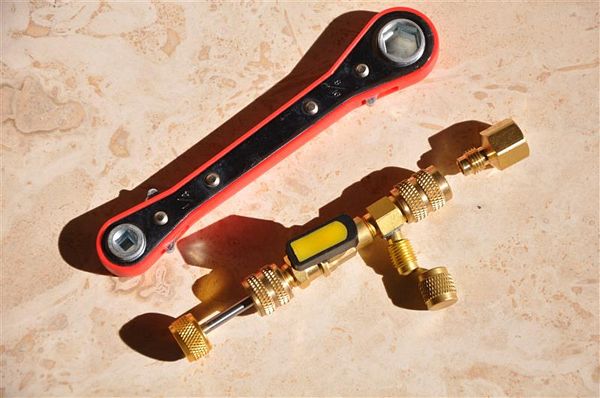 User manual at: http://www.viot.us/showmanual.php?model=VT
Frequently asked question at: http://www.viot.us/showshowFAQ.php?model=VT
| | | |
| --- | --- | --- |
| More Products are added and Promotional sales requently, please come back and check with VIOT.US often, please! | | Copyright ©2005 -- 2017 |