>>Click Category List...




















Still Looking? Do a
PayPal/Credit cards
accepted

Product: Kits: VTCore
Item Brief: Service Schrader Port Valve core remover instollaer with 10 valve cores
Buy it now:$43.97
Shipping in US: $6.95 (Note: 2 X the $ to US Islands or 3 X to Canada, or 4X to Other counties)
Check out with PayPal or Credit Card: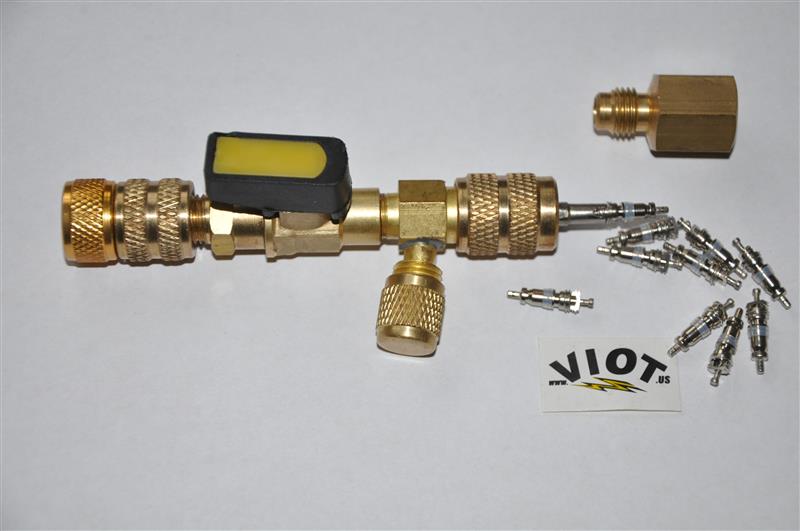 You are looking at a brand new Improved newer Design
Dual Size 1/4" and 5/16" Schrader/Schroeder/Dill Valve Core Remover/ Installer/Changer.

Yes, One tool works on 2 sizes of velves! Comapatable with All refrigeration systems.
FEATURES:
Remove and install valve core in the charged system, R410 systems included.
Replace Leaking valve cores quickly and easily.
work on service Schrader valve cores of booth 1/4 " and 5/16" service ports.
Stainless steel ball valve to close the port when the core is removed.
Durable, solid brass tool has a ball valve that can be opened or closed in just a quart-turn.
Solid Forged Brass/Steel construction, designed solid and to last.
A side port: 1/4 flare cored, for checking if the job done right, and do other services when the system core is removed
Come with a pack of 10 valve cores, additional cores available: http://viot.us/otherp.php?other=Plumbs&model=VCores,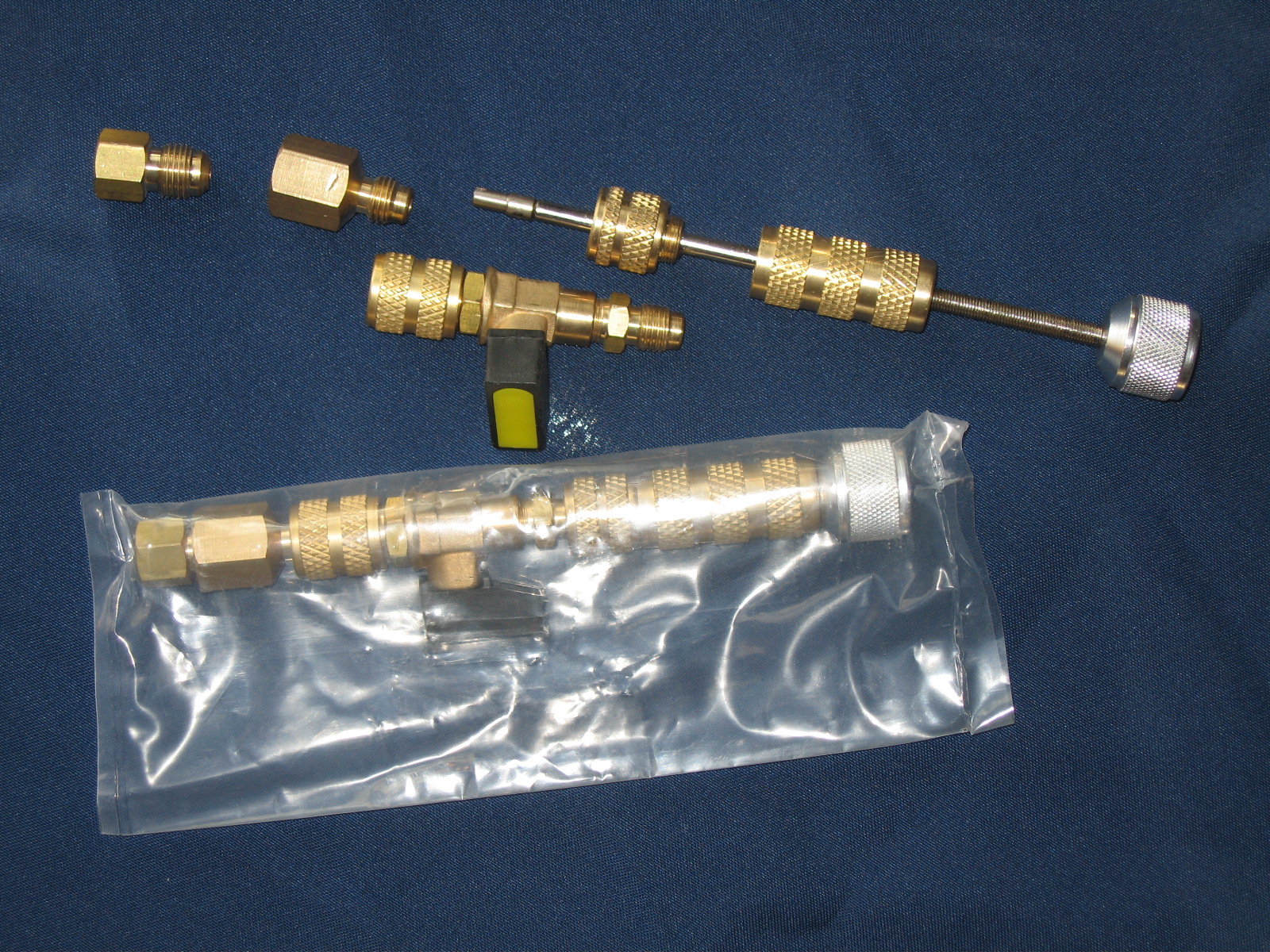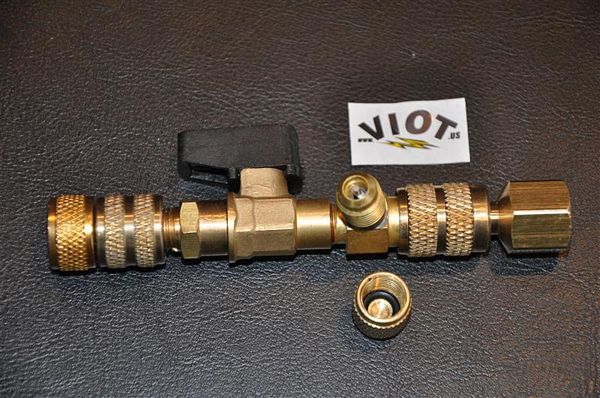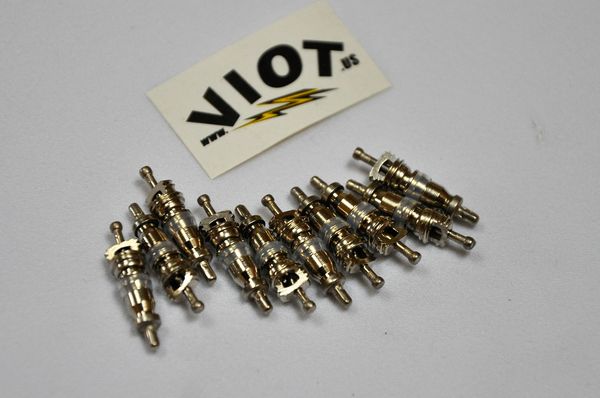 User manual at: http://www.viot.us/showmanual.php?model=VT
Frequently asked question at: http://www.viot.us/showshowFAQ.php?model=VT
| | | |
| --- | --- | --- |
| More Products are added and Promotional sales requently, please come back and check with VIOT.US often, please! | | Copyright ©2005 -- 2017 |