>>Click Category List...




















Still Looking? Do a
PayPal/Credit cards
accepted

Product: Kits: VPGRK
Item Brief: Vacuum Pump 6cfm with Vacuum regulator+Barbed Tee, Vacuum gauge +flare Tee, adapter from flare to 1/2 Hose
Buy it now:$239.97
Shipping in US: $29.95 (Note: 2 X the $ to US Islands or 3 X to Canada, or 4X to Other counties)
Check out with PayPal or Credit Card: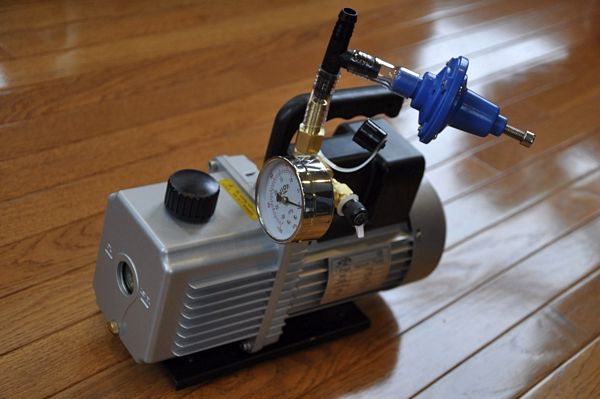 BRAND NEW ITEM Model: VPGRK;
Single-stage rotary vane pump 6 CFM; single phase(110 VAC 60Hz) 1/2 HP motor; Deep Vacuum With a built-in isolation valve and 2 sizes Flare Intake Ports, with vacuum control hardware; recommended for Portable Surge Milker Milking Machine Belly milker dairy farm cow and goat milking.
PUMP SPECIFICATIONS
POWER SUPPLY: 110 VOLTS
PUMPING RATE: 6.0 CFM
POWER: 1/2 HP
INTAKE PORT: 1/4 inch male SAE, and 3/8 inch Male SAE flare with barbed adapter to 1/2 ID
WEIGHT: 26 lbs
DIMENSIONS: 18(L) x 12(H) x 8(W)
OIL CAPACITY: 600 ml
INCLUDES
vacuum pump: 1 unit with a Bottle of vacuum oil
Vacuum Gauge, analog 2.5 inch gauge up to 30 inch Hg
a Tee adapter to 1/4" flare pump port
Vacuum Regulator, relieve valve,
a Barbed Tee adapter to 1/2" hose line.
Adapter from 3/8 " Flare to 1/2" hose
User manual, 1 copy
Power cord, for this pump, 1 unit
FEATURES
Aluminum alloy casing: high heat dissipation to keep the motor and pump cool, while being light weight and efficient
Direct drive motor allows for easy start up and is maintenance free
Oil drain valve positioned at bottom of oil reservoir.
Great tool for: single station cow bucket milker or 2 sttions goat milker
Vacuum Regulator, relieve valve, Adjustable Range: 13 to 29 inch Hg;
Vacuum Gauge: full Range: 0 to 30 inch Hg;
with the hardware right at the pump for easy system control and adjustment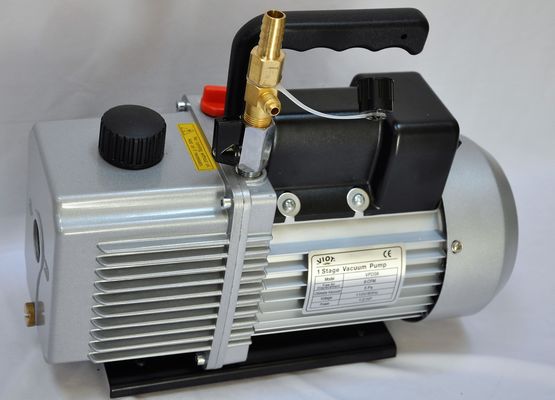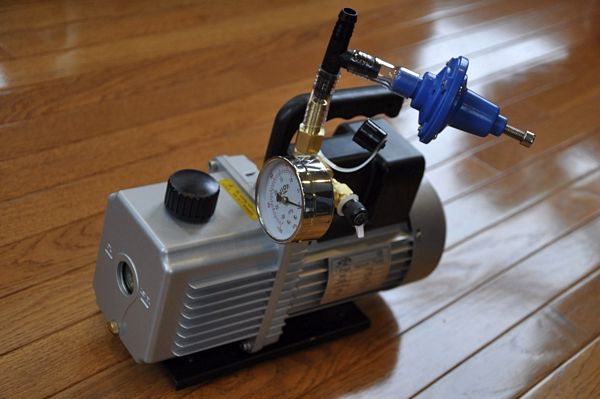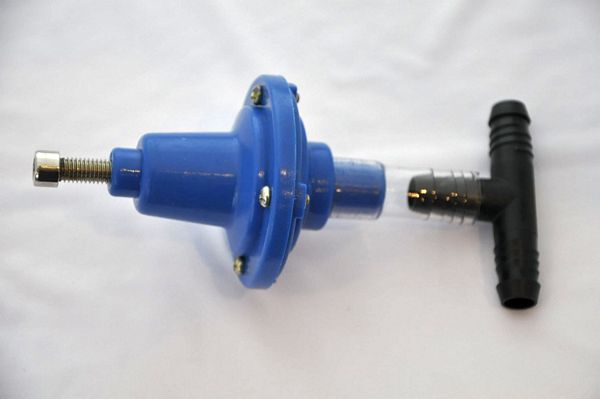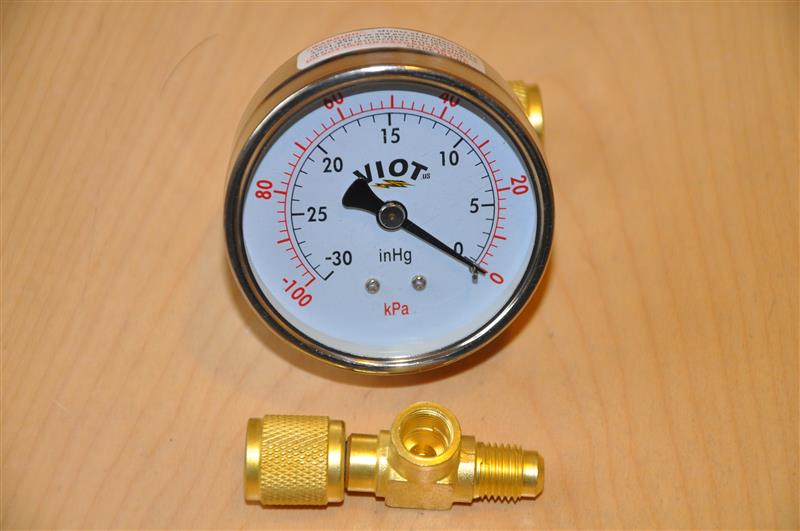 User manual at: http://www.viot.us/showmanual.php?model=pumps

| | | |
| --- | --- | --- |
| More Products are added and Promotional sales requently, please come back and check with VIOT.US often, please! | | Copyright ©2005 -- 2017 |