>>Click Category List...




















Still Looking? Do a
PayPal/Credit cards
accepted

Product: Kits: QT
Item Brief: A Pair of Quick Connection Port Adapters, and a R134a Can Tap opener
Buy it now:$34.97
Shipping in US: $6.95 (Note: 2 X the $ to US Islands or 3 X to Canada, or 4X to Other counties)
Check out with PayPal or Credit Card: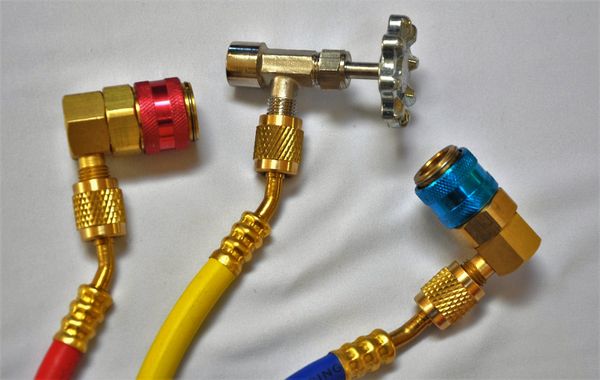 Car AC R134a System Ports Quick Connectors Adapters And R134a Can Tapper; Solid Construction,

for Home AC R22 R12 Manifold Gauge Set to work on Car AC system.

FEATURES:
Quick Couplers:
Set of 2, color coded quick connectors:

Blue, Low side quick connector/adapter, 14 mm
Red, High side quick connector/adapter, 16mm
2 adapters from the quick connectors to R22 R12 manifold hose connections(1/4" SAE male flare); We recommend models GMac or GMad or GM410a of our manifold gauge sets, which have 1/4" flare Hose fittings

All metal construction
Quick action 6-ball operated, safe design to protects against injury and refrigerant loss.
Compact.
R134a Can Tapper:
R134a can tapper, one piece.
1/2" Female ACME to the R134a can(American Standard), with hand operated punch/valve control
1/4" male flare SAE connector to manifold set or other tools.(NOTE: 1/2" ACME Male connector Tap3 available)
brass/SS fittings, constructed sold, heavy duty, designed to last.
High quality, reusable service tool for decades to come.
For car service professionals and the do-it-your-self handymen
NOTE: other model with 14 mm connector on the coupler and 1/2" ACMEconnector on the can tap available, if you have a strict R134a manifold gauge set; use model QT4 please.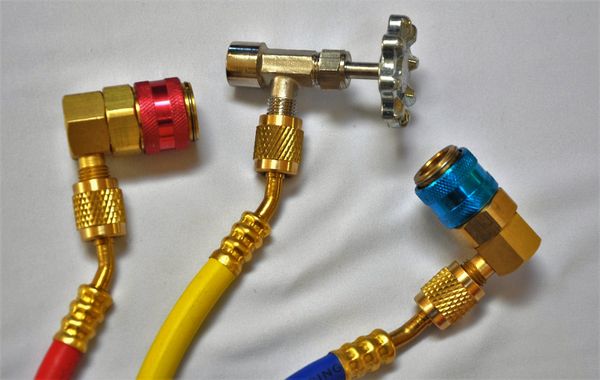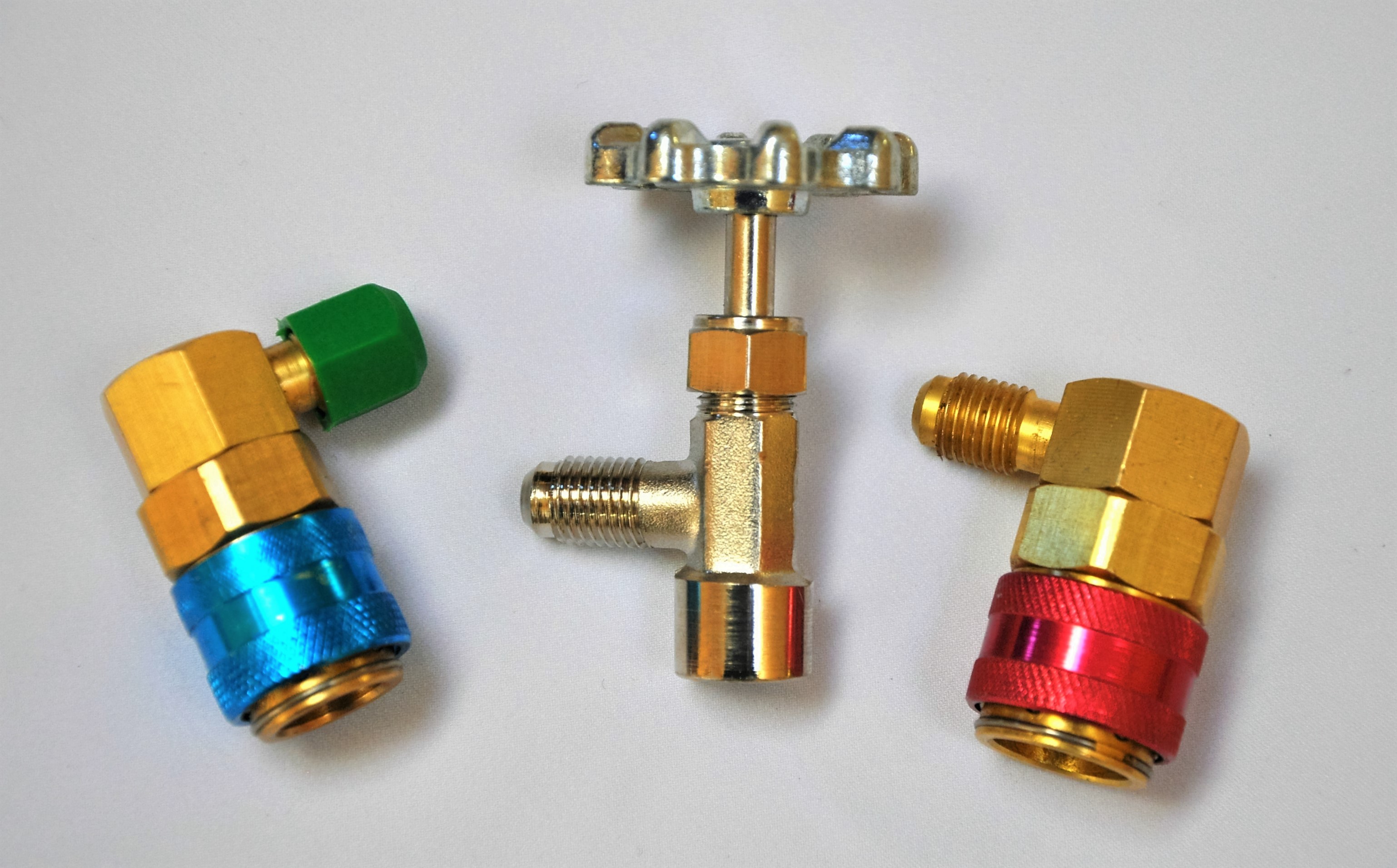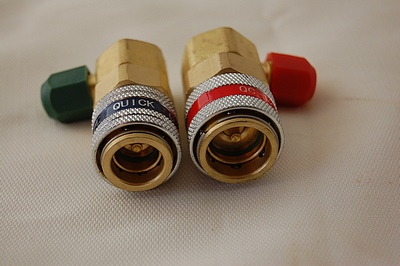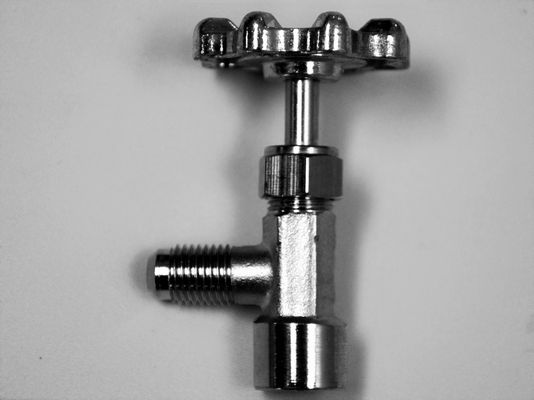 | | | |
| --- | --- | --- |
| More Products are added and Promotional sales requently, please come back and check with VIOT.US often, please! | | Copyright ©2005 -- 2017 |