>>Click Category List...




















Still Looking? Do a
PayPal/Credit cards
accepted

Product: Kits: KGL4
Item Brief: Maifold gauge set GM410a with 5ft hose set and Refrigerant Leak Detector HD2 Heated Diode Sensor tip
Buy it now:$229.97
Shipping in US: $9.95 (Note: 2 X the $ to US Islands or 3 X to Canada, or 4X to Other counties)
Check out with PayPal or Credit Card: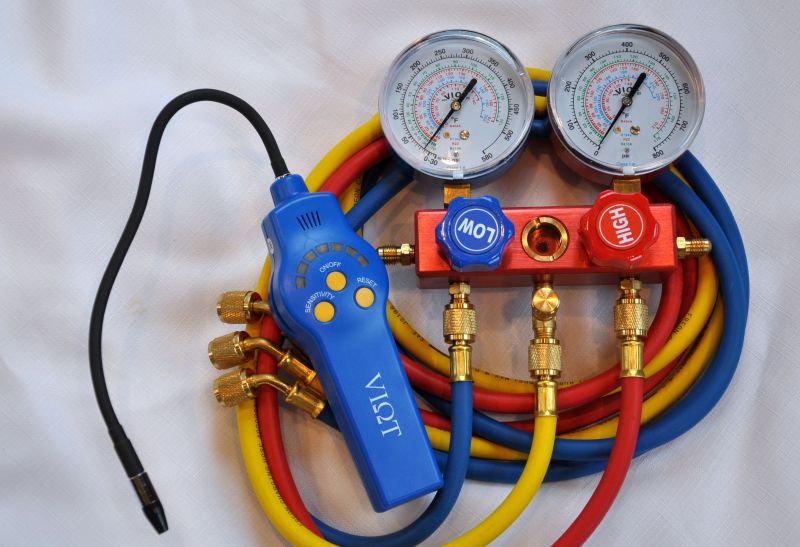 Kit KGL4:
2 Tools: Halogenated Refrigerant Leak detector and Aluminum Alloy Manifold Gauge set for All including R410a
HLD9
Corona Discharge Sensor /Electronic Leak Detector for all Halogenated refrigerants like R22 R134a R410a R404a R407c R12 R502 etc
Retail: $199.99$139.97

Professional HVAC field Service tool kit, Refrigerant leak detector is reliable and sensitive for all halogenated refrigerants like R22 R12 R134a R404a R407c R410a R502 etc, buy with confidence
GM410a
Manifold gauge set to handle all refrigerants. Manifold gauge set: Temperature Marked in F for R410a R22 R134a R404a R12, Pressure in PSIG
We recommend read and understand the item description of each tool in the kit at each item in the category. click on the item model on the left to navigate to the item details.
| | | |
| --- | --- | --- |
| More Products are added and Promotional sales requently, please come back and check with VIOT.US often, please! | | Copyright ©2005 -- 2017 |