>>Click Category List...




















Still Looking? Do a
PayPal/Credit cards
accepted

Product: Gauges: G410
Item Brief: Dual 2-Way Gauge for R410a R22 R134a , 3 1/8" faces Al Frame Body 1/4 & 5/16 &quot fitting Connectors, no hose
Buy it now:$37.97
Shipping in US: $5.95 (Note: 2 X the $ to US Islands or 3 X to Canada, or 4X to Other counties)
Check out with PayPal or Credit Card: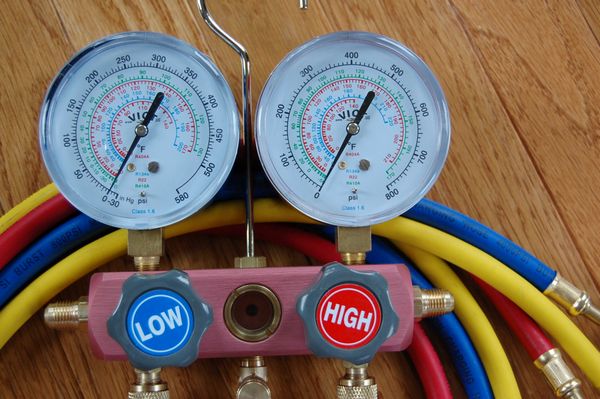 You are Looking at a

A Brand new
VIOT R410a Manifold Set, Model GM410
with 5-ft, 3-colored High Pressure Refrigeration Hoses, 5/16" Fittings.

EPA applied, built-in Low-loss hose fittings, retain refrigerant when disconnected.
FEATURES:
R410A Manifold:
Large, easy-to-read 3 1/8" diameter steel case red and blue, 1% accuracy (Class 1) gauges; front access for easy field recalibration;
mounted on Aluminum alloy Block body (light weight, but stronger than brass)
Color coded Easy to grab big nob control valve handles, double O-ring piston for reliability and long service life.
a sight viewing glass and see the inside action when charging/diagnosis/recovery
a Schroeder valve on the service line
Pressure in PSI
Heavy duty hook won't pull out.
Temperature in F for these refrigerants: R410A, R22, R404A, making this manifold one set does it all.
PLEASE NOTE: The gauge with hose set are available. But This listing is for the gauge ONLY, no hose is included in this sale.
Note: Another Model:GM410A with 1/4" hose fittings available. make sure to choose the right model according to your system port size. Also, adapters available for both R410a Manifold gauge sets, use CV32x if you have the 5/16" hoses. Or CV23x if you have the 1/4" hose fittings.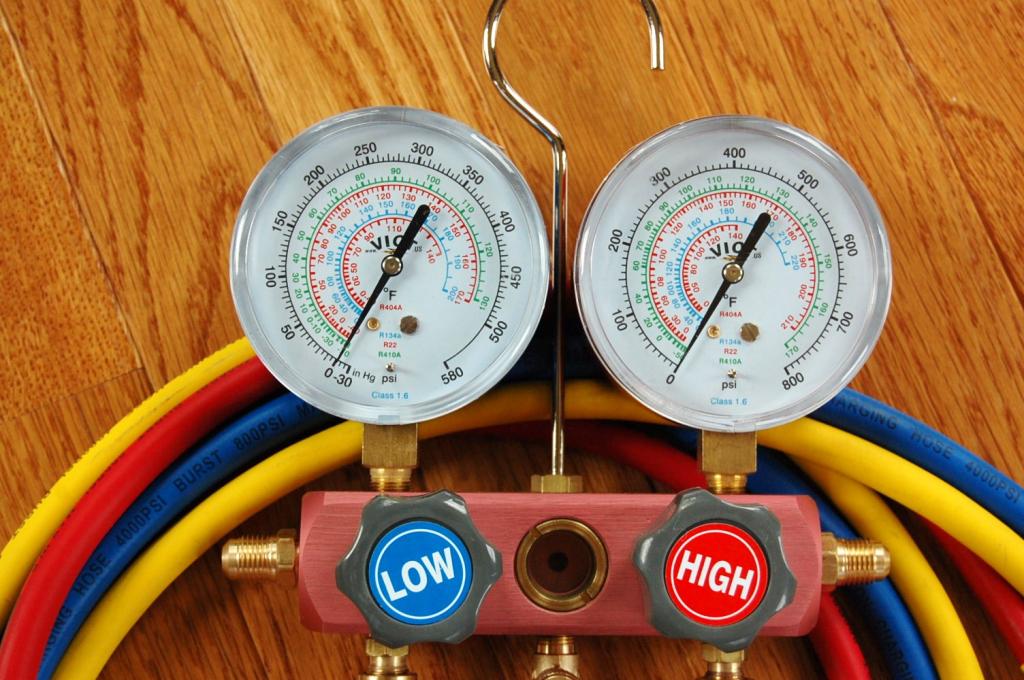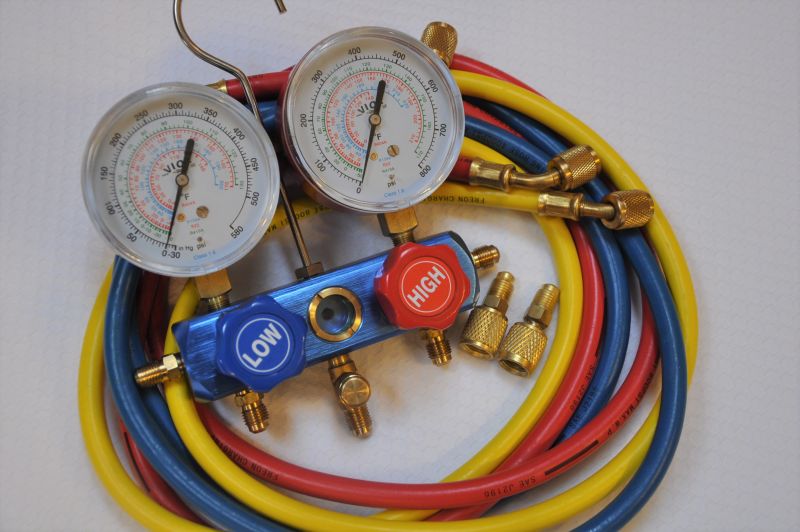 | | | |
| --- | --- | --- |
| More Products are added and Promotional sales requently, please come back and check with VIOT.US often, please! | | Copyright ©2005 -- 2017 |